Pink ribbon breast cancer awareness campaign
Specially designed pink ribbon pins will be made available island-wide during BCAM, as the pink ribbon is an international symbol representing breast cancer awareness and hope for breast cancer survivors. This year, our theme is to love all and help all. The pink rose represents love, faith and gratitude. By wearing this pin, it signifies our solidarity with breast cancer survivors and also our endearing support for caregivers who have given their time and love.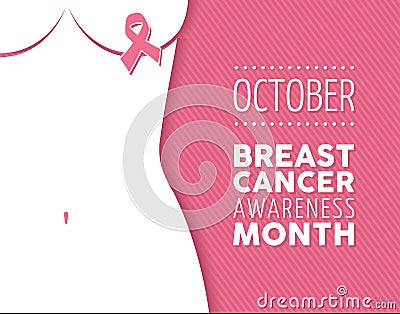 But the changing room, really just a closet off the stark windowless space that houses the mammogram machine, contains something far worse, I notice for the first time now an assumption about who I am, where I am going, and what I will need when I get there.
Almost all of the eye-level space has been filled with photocopied bits of cuteness and sentimentality: It goes on and on, this mother of all mammograms, cutting into gym time, dinnertime, and lifetime generally.
More often, the X ray is successful but apparently alarming to the invisible radiologist, off in some remote office, who calls the shots and never has the courtesy to show her face with an apology or an explanation. I try pleading with the technician: I have no known risk factors, no breast cancer in the family, had my babies relatively young and nursed them both.
For an hour and a half the procedure is repeated: Yes, atheists pray in their foxholes — in this case, with a yearning new to me and sharp as lust, for a clean and honorable death by shark bite, lightning strike, sniper fire, car crash.
Let me be hacked to death by a madman, is my silent supplication — anything but suffocation by the pink sticky sentiment embodied in that bear and oozing from the walls of the changing room. This is what I am now, medically speaking. In my last act of dignified self-assertion, I request to see the pathology slides myself.
This is not difficult to arrange in our small-town hospital, where the pathologist turns out to be a friend of a friend, and my rusty Ph.
These are the cancer cells, he says, showing up blue because of their overactive DNA. Most of them are arranged in staid semicircular arrays, like suburban houses squeezed into a cul-de-sac, but I also see what I know enough to know I do not want to see: But I am impressed, against all rational self-interest, by the energy of these cellular conga lines, their determination to move on out from the backwater of the breast to colonize lymph nodes, bone marrow, lungs, and brain.
These are, after all, the fanatics of Barbaraness, the rebel cells that have realized that the genome they carry, the genetic essence of me, has no further chance of normal reproduction in the postmenopausal body we share, so why not just start multiplying like bunnies and hope for a chance to break out?
It has happened, after all; some genomes have achieved immortality through cancer. She died; they live, and will go on living until someone gets tired of them or forgets to change their tissue-culture medium and leaves them to starve.
Maybe this is what my rebel cells have in mind, and I try beaming them a solemn warning: The chances of your surviving me in tissue culture are nil. Keep up this selfish rampage and you go down, every last one of you, along with the entire Barbara enterprise.
But what kind of a role model am I, or are multicellular human organisms generally, for putting the common good above mad anarchistic individual ambition? After the visit to the pathologist, my biological curiosity drops to a lifetime nadir. I know women who followed up their diagnoses with weeks or months of self-study, mastering their options, interviewing doctor after doctor, assessing the damage to be expected from the available treatments.
But I can tell from a few hours of investigation that the career of a breast-cancer patient has been pretty well mapped out in advance for me: I know these bleak facts, or sort of know them, but in the fog of anesthesia that hangs over those first few weeks, I seem to lose my capacity for self-defense.
The pressure is on, from doctors and loved ones, to do something right away — kill it, get it out now. As my cancer career unfolds, I will, the helpful pamphlets explain, become a composite of the living and the dead-an implant to replace the breast, a wig to replace the hair.
I fall into a state of unreasoning passive aggressivity: They found it, let them fix it. Or I could choose to do nothing at all beyond mentally exhorting my immune system to exterminate the traitorous cellular faction. I will put my faith in science, even if this means that the dumb old body is about to be transmogrified into an evil clown — puking, trembling, swelling, surrendering significant parts, and oozing postsurgical fluids.
The surgeon — a more genial and forthcoming one this time — can fit me in; the oncologist will see me. Fortunately, no one has to go through this alone. There are roughly hundreds of websites devoted to it, not to mention newsletters, support groups, a whole genre of first-person breast-cancer books; even a glossy, upper-middle-brow, monthly magazine, Mamm.
There are four major national breast-cancer organizations, of which the mightiest, in financial terms, is The Susan G. Komen organizes the annual Race for the Cure, which attracts about a million people — mostly survivors, friends, and family members.
More so than in the case of any other disease, breast-cancer organizations and events feed on a generous flow of corporate support.
Pink ribbon - Wikipedia
A bra manufacturer, importuned to affix a mammogram-reminder tag to his product, more or less wrinkled his nose. Now breast cancer has blossomed from wallflower to the most popular girl at the corporate charity prom.
You can dress in pink-beribboned sweatshirts, denim shirts, pajamas, lingerie, aprons, loungewear, shoelaces, and socks; accessorize with pink rhinestone brooches, angel pins, scarves, caps, earrings, and bracelets; brighten up your home with breast-cancer candles, stained-glass pink-ribbon candleholders, coffee mugs, pendants, wind chimes, and night-lights; pay your bills with special BreastChecks or a separate line of Checks for the Cure.
This is not, I should point out, a case of cynical merchants exploiting the sick. This year she expects to ship 10, of these teddies, which are manufactured in China, and send part of the money to the Race for the Cure. If the bears are infantilizing — as I try ever so tactfully to suggest is how they may, in rare cases, be perceived — so far no one has complained.
But the infantilizing trope is a little harder to account for, and teddy bears are not its only manifestation.Make sure this fits by entering your model number.; Great Breast Cancer Awareness Picture Frame #5 - Pink Ribbon w/Wings gift frame to use in public places like home, office, store, school, shopping mall or warehouse etc.
Waterproof surface and will last longer without the printing becoming faded. We Are Helping Now. October is Breast Cancer Awareness Month, which is an annual campaign to increase awareness of the disease. Here are just a few of the ways you can help us help women in need.
Breast Cancer Awareness Month (BCAM), also referred to in America as National Breast Cancer Awareness Month (NBCAM), is an annual international health campaign organized by major breast cancer charities every October to increase awareness of the disease and to raise funds for research into its cause, prevention, diagnosis, treatment and cure.
The campaign also offers information and . Pinkwashing Breast Cancer Action coined the term pinkwashing as part of our Think Before You Pink® campaign. Pinkwasher: (pink'-wah-sher) noun. A company or organization that claims to care about breast cancer by promoting a pink ribbon product, but at the same time produces, manufactures and/or sells products that are linked to the disease.
Product Features Spread the hope - find a cure - Breast Cancer awareness support Hoodie. Breast cancer awareness | Epic kaja-net.com has been visited by 10K+ users in the past monthEmbroidery Available · Quick Customization · No Minimums · Wide Variety of Products.